Yoga Classes
Where and how does the practice of yoga begin? Should we always begin on the physical level?
I would say that where we begin depends on our personal interest. There are many ways to practicing yoga, and gradually the interest in one path will lead to another. There are no prescriptions regarding where and how our practice should begin. Books or yoga classes often give the impression that there are prerequisites for the study of yoga. We may be told that we should not smoke or that we should be vegetarians. Such ways of behaviours are admirable only if they originate within us - and they may as a result of yoga - but not if imposed from outside.
With yoga we begin where we are and how we are, and whatever happens, happens. When we begin studying yoga – whether by way of asana, pranayam, meditation or studying the Yoga Sutra – the way in which we learn is the same.
The more we progress, the more we become aware of the holistic nature of our being, realizing that we made of body, breath, mind and more.
Each practice session is a journey.
Practice and all is coming!

Join me in this journey of light and self-transformation.


I teach English yoga classes at RE:TREAT right at the heart of the beautiful city of Vienna, Austria.
Free Classes
For the last 30 years, yoga has been a constant part of my life, it has evolved from being "just" a practice into a way of life. Since then, it has enriched my life in so many ways, bringing me joy, clarity and a feeling of contentment and peace. It has strengthened me physically, spiritually, emotionally and mentally, it has provided me tools to reject past values and establish new perceptions of what is real, what is necessary, and how to become established in a way of life which embraces both inner and outer realities. Yoga allowed me to find my own way of connecting to myself and through this connection I am able to manifest harmony in the current times and for compassion to emerge where hitherto there has been none. It has brought wonderful persons into my life, who I am deeply grateful for. It has given me love and light and I would like to share this with you.
Join this 90-minute open class, connect to your body and soul. This yoga experience can help you unwind and decompress from your daily stressors. You'll unravel the tension with cleansing breathwork, deep stretches, and blissful meditations set to Indian beats.

Everybody is welcome, share your energy and light.


Update:
Since you guys have been asking me how to give back in return, I have partnered with the non-profit organization, Cards for Ukraine, which provides €50 grocery vouchers to Ukrainian refugees in Austria.

There are many ways to donate, you can either go to their website and choose to either send a grocery voucher or you can send monetary donations through Stripe via credit card, EPS bank wire transfer, Google Pay, or Apple Pay. They will then purchase €50 grocery vouchers from Hofer and send them to Ukrainian refugee families. You can also give your monetary donation at the day of the class at RE:TREAT Vienna, all of the donation will be sent to Cards for Ukraine.

Thank your so much for your generosity!
"Lokah Samastah Sukhino Bhavantu"

Here are the dates:

April 1, 2023 | 13:00 - 14:30
May 20, 2023 | 13.00 - 14:30
June 3, 2023 | 13:00 - 14:30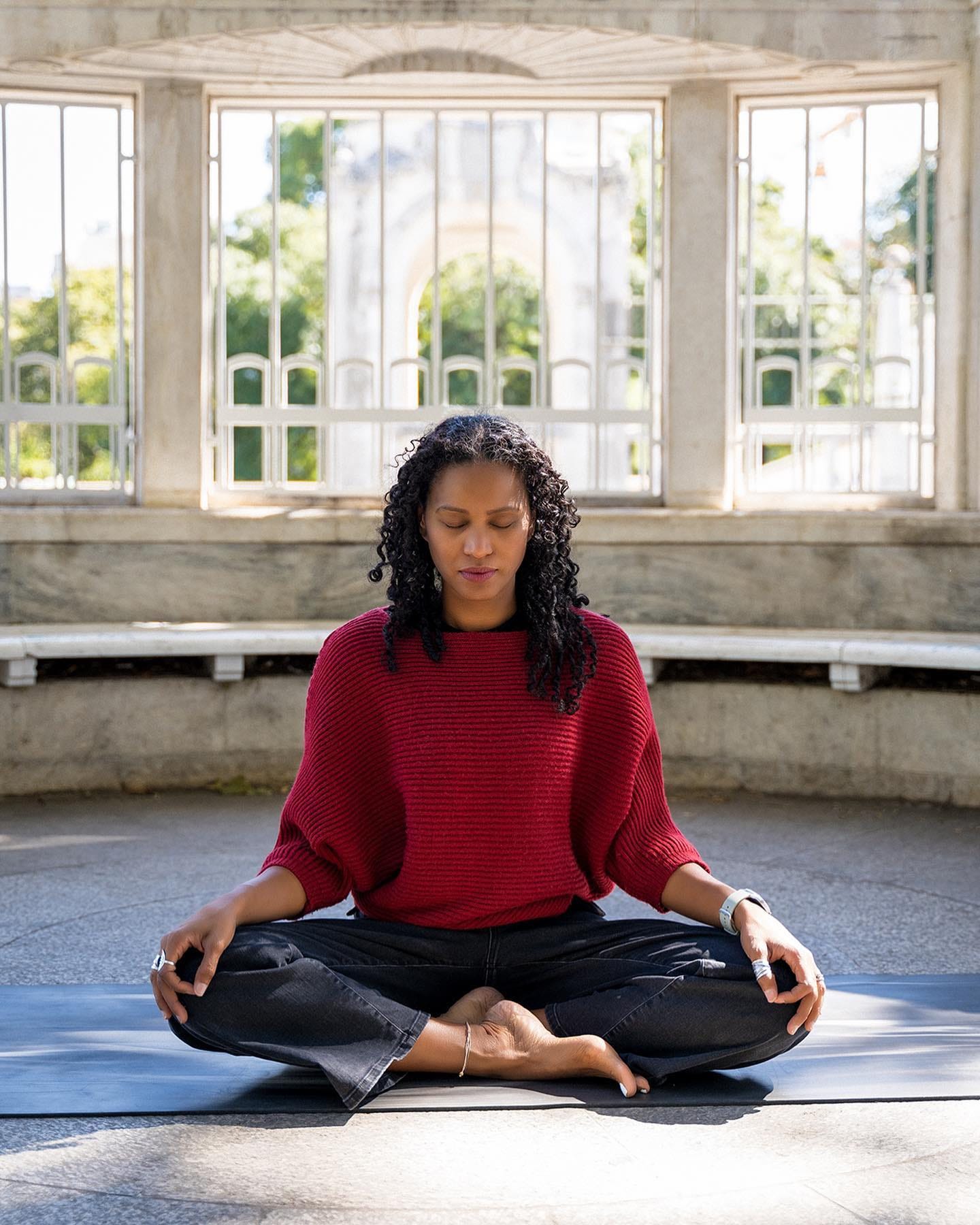 Restorative Yoga
In this class, you will learn a wide range of restorative practices that reflect the full scope of its healing tools. This restorative yoga class is a radical act of self-care and a declaration that your health and well-being matter more than your To-Do list. In this practice you will experience firsthand that rest is a productive and necessary part of everyday living. This empowering practice will help you access the innate ability of your body to restore itself from stress.

WEDNESDAYS | 16:00 - 17:30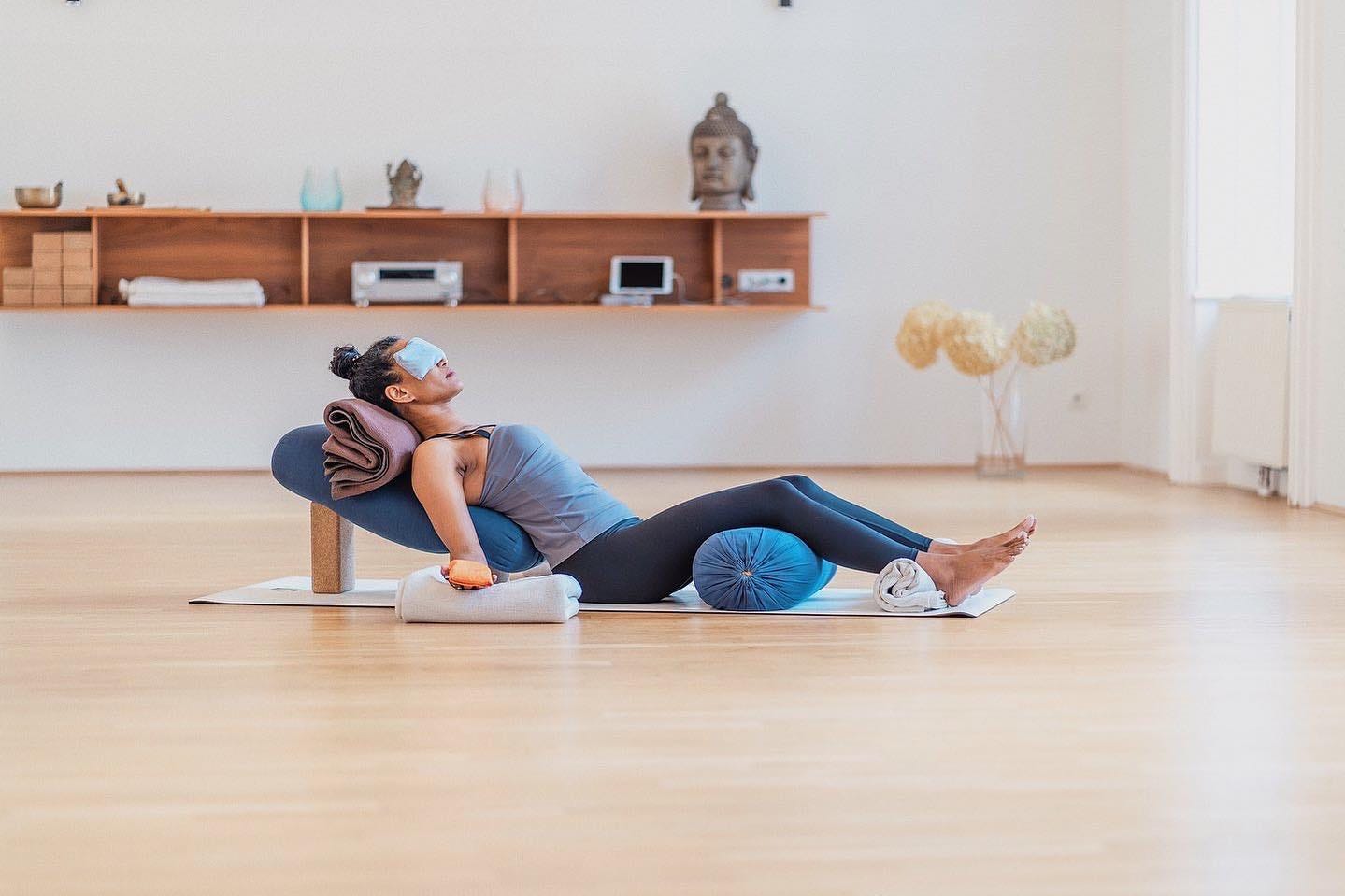 Yin Yoga
In this classes, we'll concentrate on both forms (our bodies and tissues) and formlessness (our breath, energy channels and mind states).
These interconnected aspects of reality are in constant interplay, they are the Yin and Yang of life. In yin yoga, we develop and balance these polar complementarities within our body and mind experiences. For most, beginning with which that is tangible, the body (Yang), is a common doorway into the practice. As we become less distracted and healthier physically, most become interested in that which is hidden, the Yin aspects of reality, which relates with that which is subtle.

TUESDAYS | 18:00 - 19:15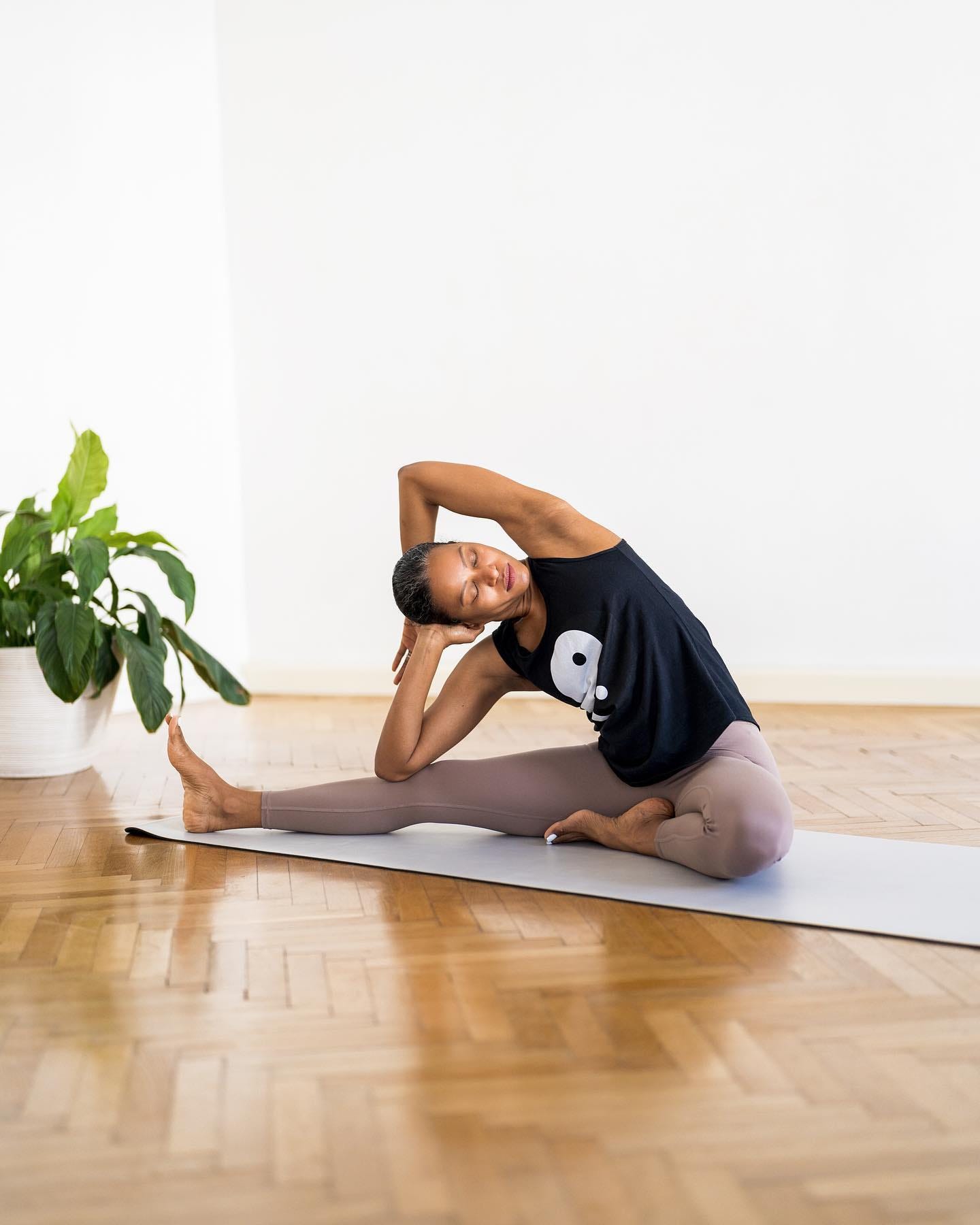 Breath and Flow Class
Based on Master Iyengar's path to holistic health, this class focuses on integrating the mental and the physical plane, bringing about a sense of inner and outer balance (=alignment). Here you'll practice different pranayam (breathing) techniques and slow, gentle flowing movements, opening the path to physical and emotional well-being and stress reduction.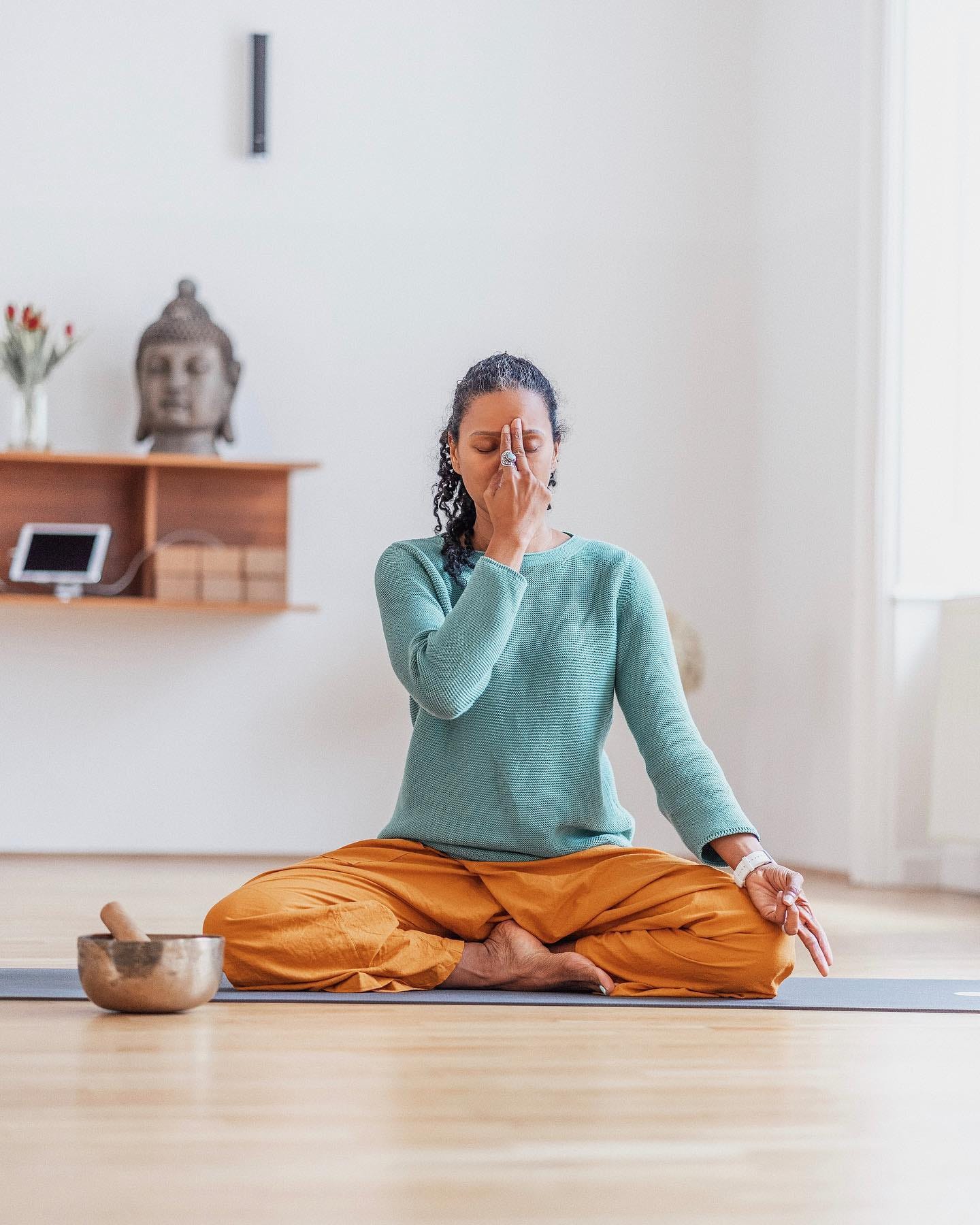 Basic Yoga
This yoga practice is perfect for beginners but also for those looking for a slow and mindful back to basics class. In this class you will build a solid foundation of your yoga practice. Here you will learn to incorporate the subtle tools of yoga in your practice, without which yoga becomes nothing more than an expression of physical movements. These elements are the breath, bandha, vinyasa and drishti.

TUESDAYS | 19:30 - 20:30
Gentle Flow
Tap into your natural source of energy, no caffeine required. Wake up your body, focus your mind, and take on each day with intention. In this yoga class, you'll find a match to your morning vibe. The flows will warm you up for movement throughout the day by relieving tension in your muscles, welcoming in energy, and opening up your entire body. By holding space to practice at the start of the day, you'll increase your physical and mental stamina — all while building a consistent daily morning practice.
In this class, you will:
- Feel the benefits of a morning yoga routine
- Start your day with energy, focus, and intention
- Establish a healthy sleep cycle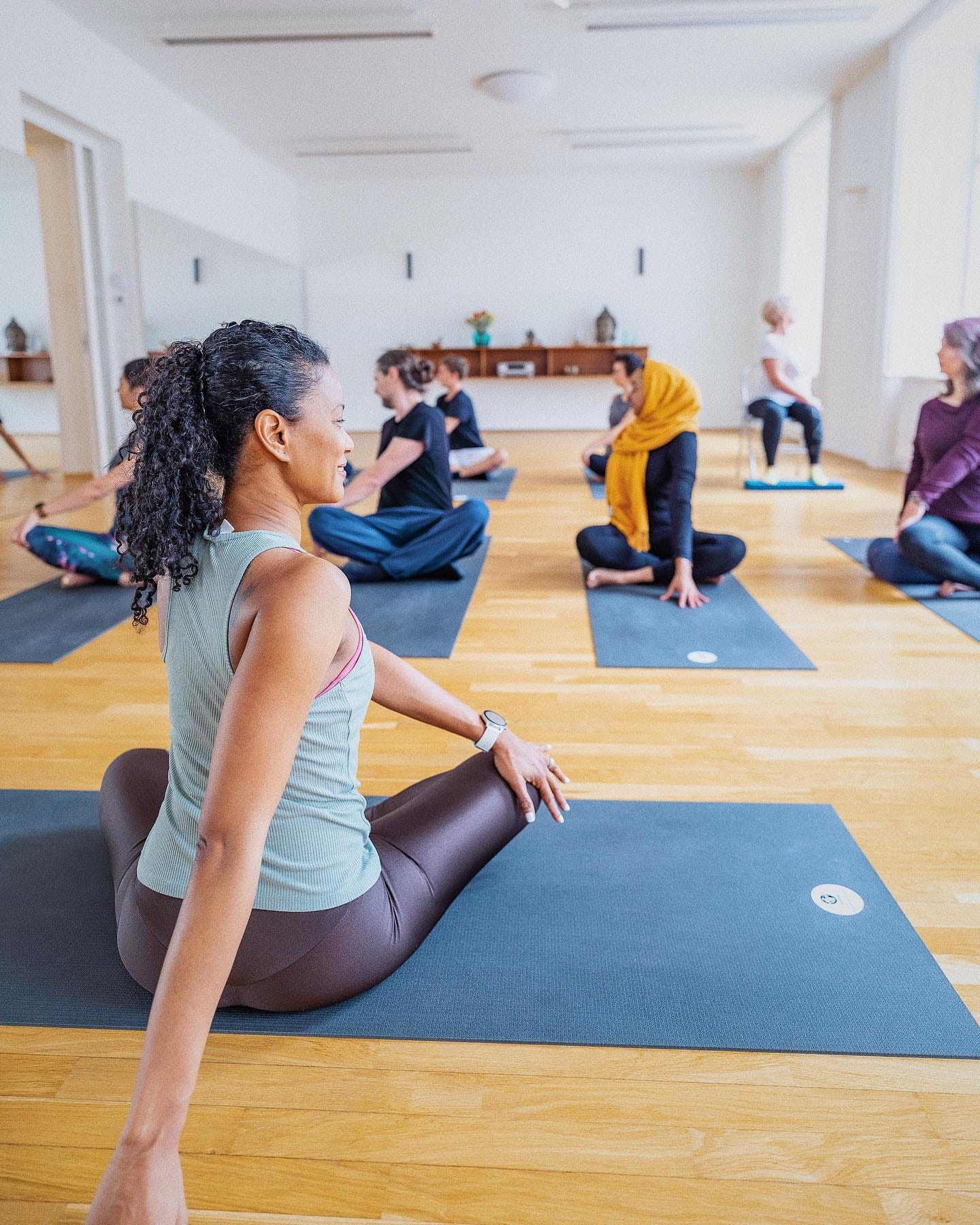 Meridian Yin Yoga
A synthesis of the Yogic model of body-mind-breath, the Daoist principle which sees the body a continuous system of pathways that integrates and connects the intelligence of the whole body, and new the findings about the fasciae and its anatomy, this Meridian Yin Yoga Class offers a wide range of practices that address every dimension of human body to help you return to salutogenesis.

SUNDAYS | 18:00 - 19:30

Vinyasa Flow
Test your limits with challenging flows, inversions, twists, and heart & hip openers in this 75-minute class designed to help you break through old habits. You'll open your body and exercise your mind with a series of unique transitions and creative postures. You'll leave this class with a stronger, cleansed body and calmer, less reactive mind.

FRIDAYS | 9:00 -10:30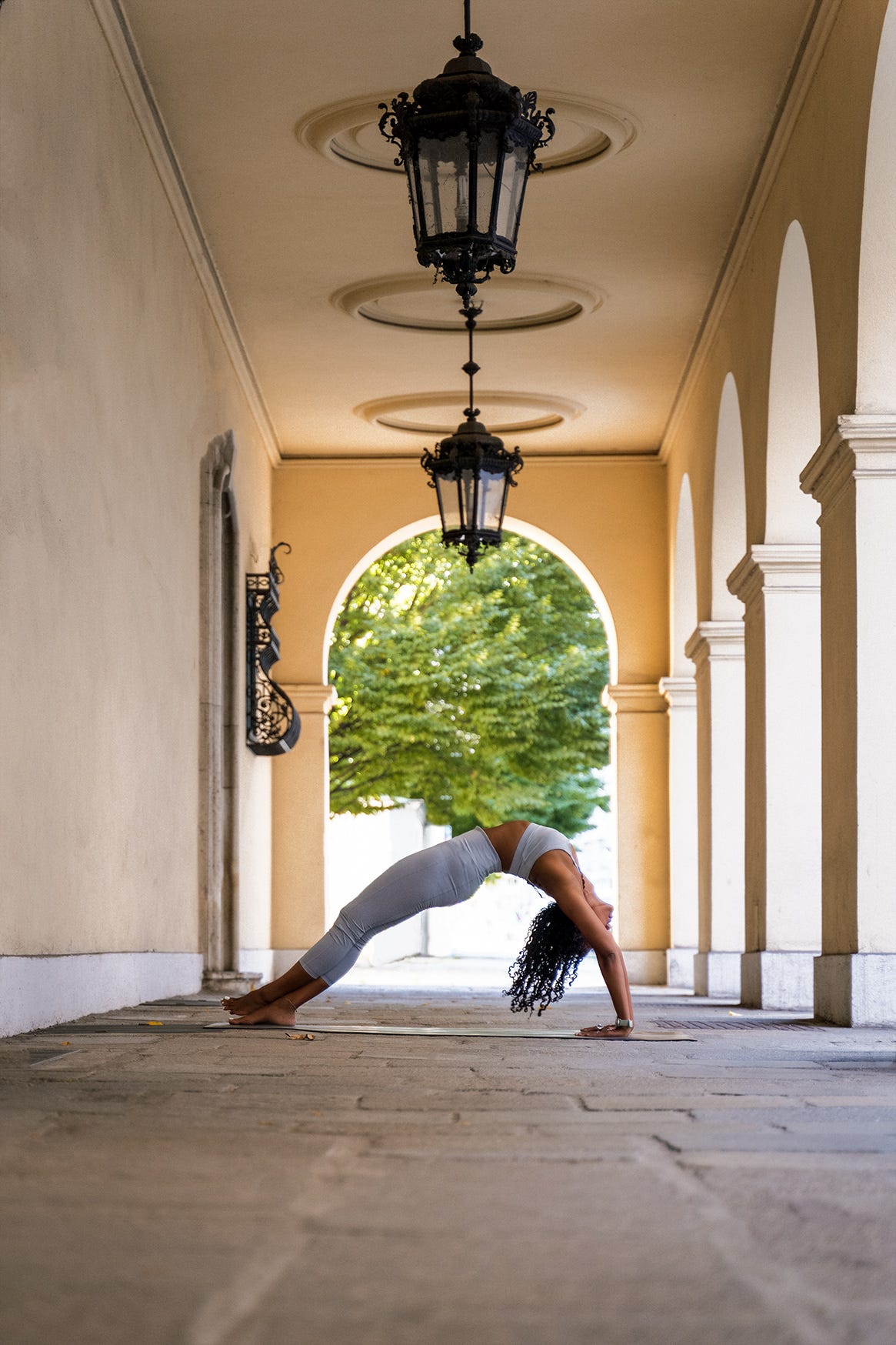 Private Class
Have you ever felt lost in a group yoga class? Do you feel the like the environment in a full studio actually worsens your anxiety? You might be completely new to yoga or perhaps you simply don't like to practice yoga in large groups.
Whatever your reason is for wanting to start a regular movement routine in the comforts of your chosen space, I will customize your yoga class to ensure you get the most out of your practice. Whether you want to learn more about postural alignment specific for your body, or looking for pain relief or how you can use your breath to reduce anxiety, or to have a relaxing and rejuvenating time we will go at your pace without having to worry about anybody else.